Just a reminder that tonight, October 19th, at 6 PM, CMS will holding its Grade 5 Beginner Band Instrument rental/informational meeting. Tonight's meeting will be held in the auditorium.

Late bus A4 left CMS at 4:25 today.

Remember that tomorrow is Picture Day for CMS.

Just a reminder that tomorrow, October 19th, is picture day at Coelho Middle School.

The late bus stops for Coelho Middle School have been updated. Please remind your child to sign up by tomorrow morning , if they are going to ride the late bus on October 18th.


Just a reminder that CMS afterschool clubs and activities begin today. If your child has signed up for clubs and is eligible to ride a late bus, the busses will leave at 4PM. (REMEMBER-these are area bus stops ) If your picking up your child or your child is walking home, they will be dismissed at 3:30 PM.

Just a reminder that tonight, 10/12/22, is Coelho Middle School's October PTO meeting. This meeting is a hybrid meeting: The meeting start time is at 6:30 in the Library at CMS or if you would like a virtual option to join in, here is the link and info Join Zoom Meeting
https://brown.zoom.us/j/92375633497
Meeting ID: 923 7563 3497

Good Morning, Please check your email, as important information regarding late buses and clubs was sent to every family. Late buses and clubs will begin on 10/13/22. In case you don't get the email, please see below. Dear Parents and Guardians Starting this Thursday 10/13/22, afterschool clubs will begin at CMS and run every Tuesday and Thursday. Students can sign up for clubs every Monday and Wednesday afternoon, during lunch, for the club of their choice, and students that have been assigned to a bus may also ride the late buses to get home from school. If your child is accessing the late busses, please be aware of the following: Late buses leave the school at 4 PM. They are NOT their typical stop, but rather an area stop. To let you know the bus and stop, students will bring home a sheet of paper on Wednesday, 10/12. Students must sign up the morning of, to sign up for the late bus. Students have been provided a link to access the form, which can be located on the ASPEN page and their teacher's google page Thank you and below is a list of clubs that will be offered. Andrew Boles Coming soon..........National Junior Honor Society/Mrs. Adams (Grade 8) Student Council/Mrs. Amato and Mr. Scott (all grades)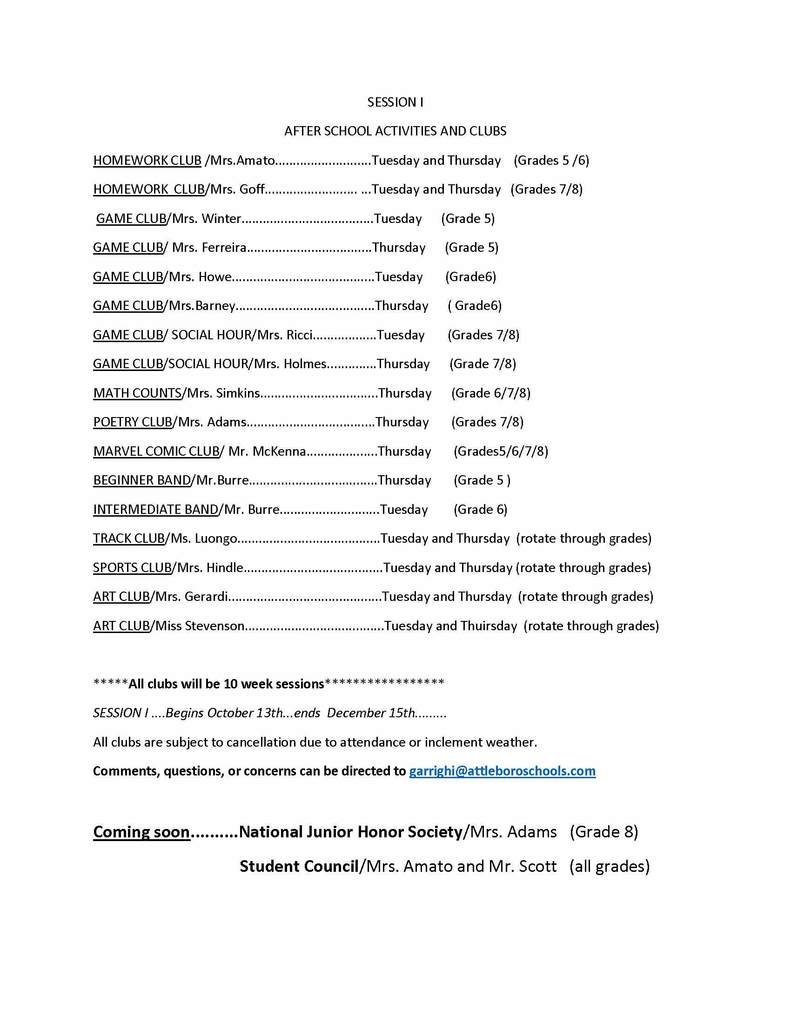 Hello families. Tonight is PTO's Free Outdoor Movie Night. It will be held behind the school. Gates open at 6:15 and the movie will begin at 7:00. Concessions will be sold for $1 each. The movie is "Yes Day" and the run time is 90 minutes. Bring chairs, blankets, sweatshirts, etc. Children must be accompanied/supervised by an adult. Hope to see you there!

Coelho Middle School FREE Outdoor Movie Night Please join us to watch "YES DAY" - on the big screen on Friday, September 30th. The event will open @ 6:15 pm and the movie begins at 7:00 pm (run time 90 minutes). This event will be held outside on the Coelho field (behind the school) ~ rain or shine. (We will be in the gym if it rains.) Concessions (popcorn, candy, bottled water) will be on sale - $1.00 each - cash only. **We encourage you to bring blankets, chairs, coolers, sweatshirts & bug spray.** **Students and children must be accompanied/supervised by an adult.**

Middle School Boys Hockey Teams is ready.
We're excited to introduce Attleboro Public Schools's new mobile communication tool - Rooms! Coming soon to the Attleboro Public Schools app, Rooms will be built into our district app so you have one app for everything Attleboro Public Schools.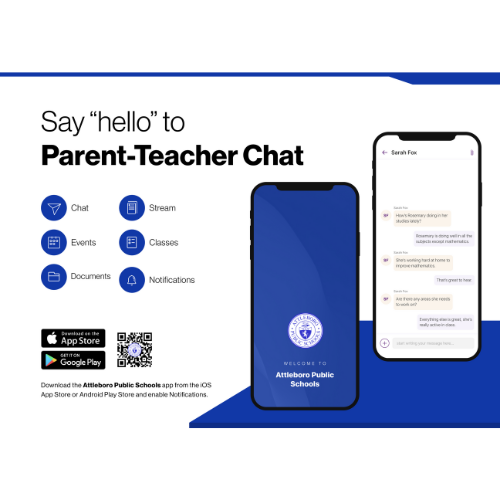 Hope to see all of you tonight at CMS's Welcome Night. The event starts at 6PM and students are welcome.....

Coming Soon! Say "hello" to parent-teacher chat in the Attleboro Public Schools app! The same district app will soon offer class streams, class announcements, and parent-teacher chat. Download for Android
https://bit.ly/3y0V3x1
Download for iPhone
https://apple.co/3RjqlYR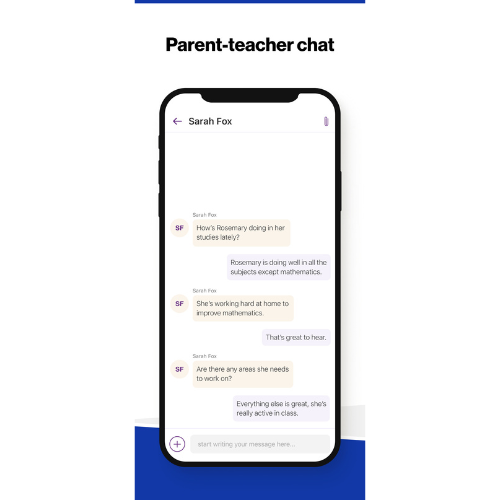 Just a friendly reminder that tomorrow, September 22nd from 6-8 PM, Coelho Middle School will be hosting our annual Welcome Back Night. The evening will begin promptly at 6 PM in the auditorium with the administration and then you will proceed to your child's classes.  Even though we want you to bring your child to share in the experience and help you navigate the building, we will be sending home a copy of a schedule to use as a reference and guide.  For this evening's event, we will be following the Day 5/Friday schedule for your child.  Lastly, if you haven't done so, please download the APS app so that you can get notifications and alerts from the school and your child's teacher.  Thank you and we look forward to seeing you, Andrew Boles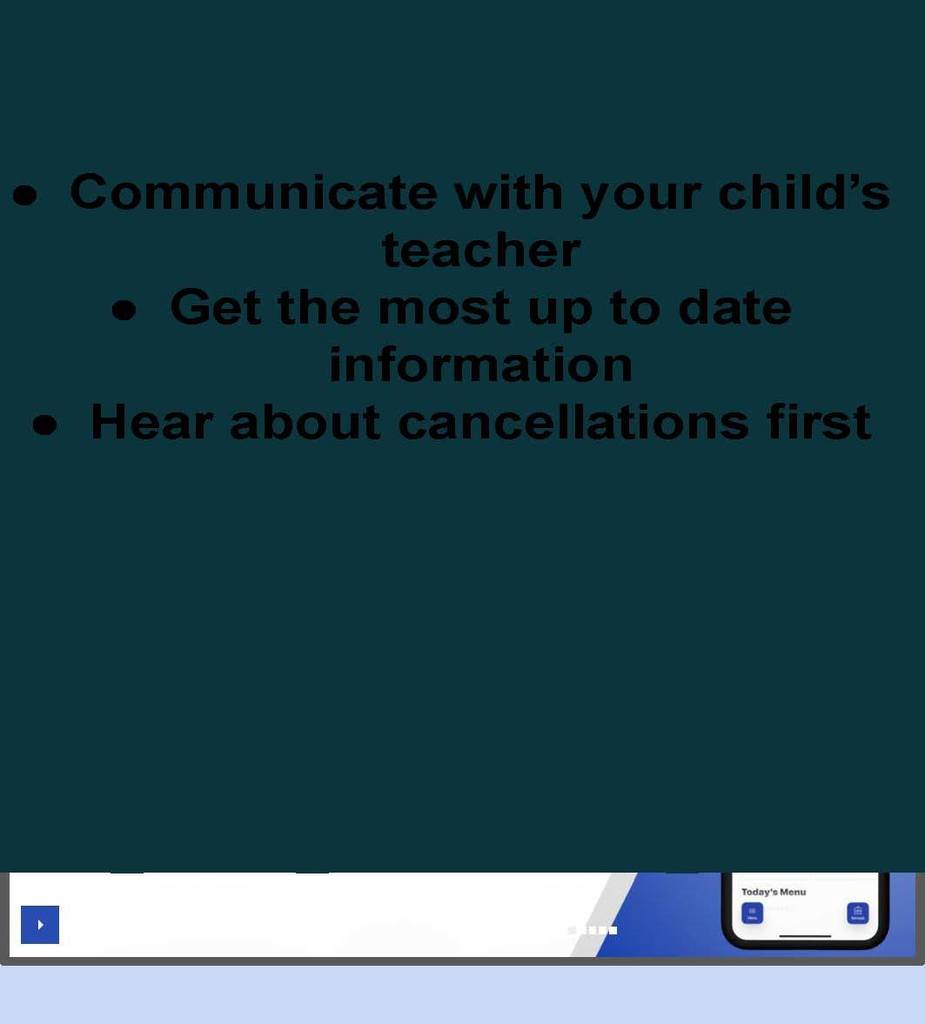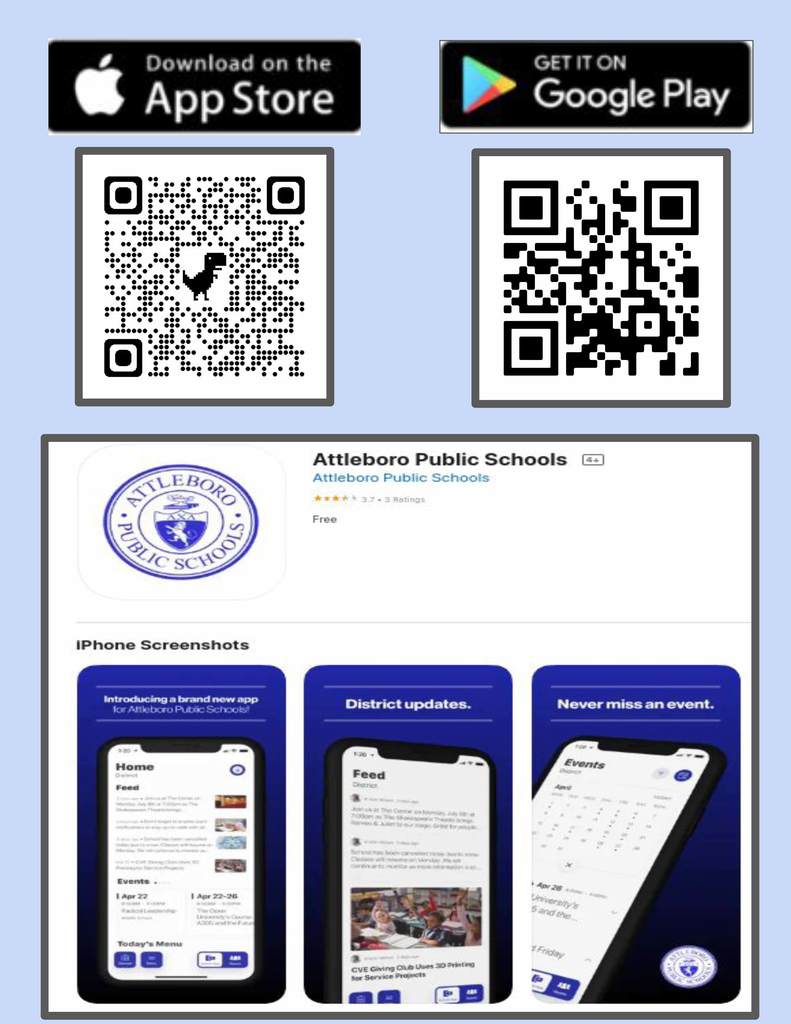 APS is thrilled to announce our app for mobile phones! Stay up-to-date with access to events, documents, news from administrators, student stories, and even emergency notifications. You can download the app for free on Google Play or Apple App Store. Download for Android
https://bit.ly/3y0V3x1
Download for iPhone
https://apple.co/3RjqlYR

Pie Zoni's fundraiser for Coelho Middle School this Thursday, 9/22/22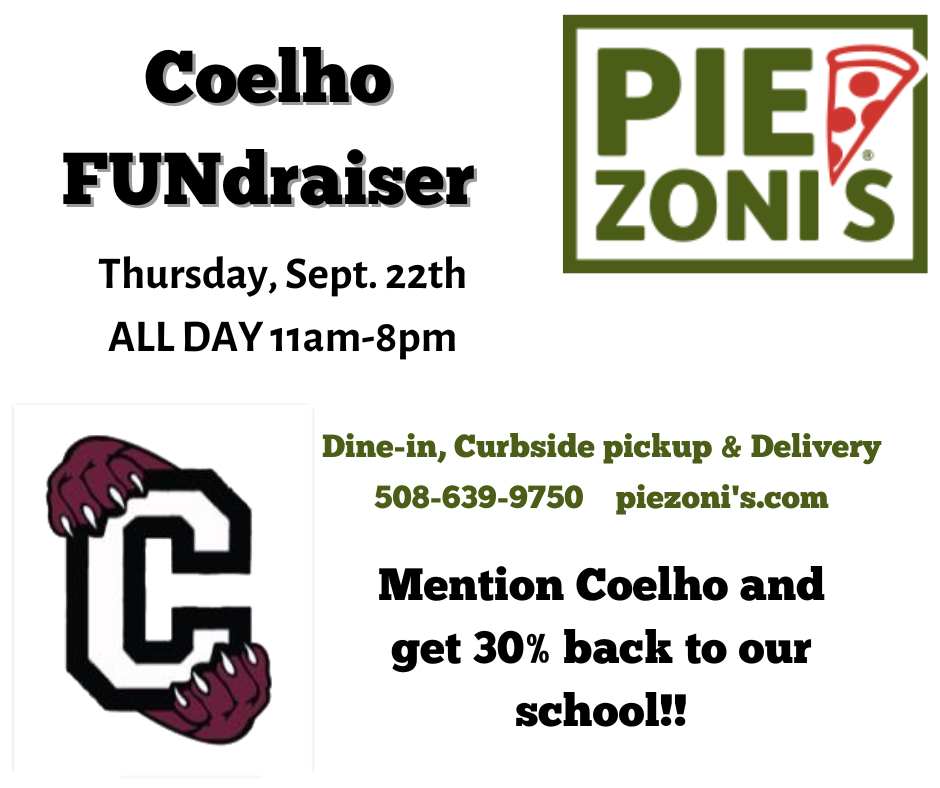 Kiera Chetlen and Margaret Macalister, two of our Middle School STEAM teachers, participated in Buttonwood Park Zoo's weekend professional development event entitled "Extreme Zoo Makeover: A STEM Approach to Habitat Design." They will be bringing this knowledge back to their students during MA STEM Week (October 17-21). Check out the program:
https://naaee.org/eepro/learning/workshops-training/extreme-zoo-makeover-stem-approach